According to the 2021 study by The Finnish Ministry of Justice, the resources used by lobbyists differ greatly and this affects the effectiveness of their work.
Originally Lobster was developed as a lobbying project planning and tracking tool for teams, with the stakeholder data at its core. Each Lobster for Teams is a dedicated sandboxed server set up for each client organization. While this meets perfectly the needs of larger organisations and teams, Lobster Light, the new product we are piloting, is geared towards the needs of individual users in smaller organisations.
Lobster Light gives you immediate access to:
our powerful stakeholder data
tracking tools for stakeholders, legislative projects, and tweets
legislative project data for Finland
For the Lobster Light Pilot, we are currently offering one month's free trial. To try it out, contact us from below.

Lobster's Stakeholder Data
Lobster's stakeholder data consists of Finnish, Swedish, Norwegian, and EU politicians and officials as well as organisations in these market areas. We keep our data meticulously up to date. Having this info at your fingertips saves valuable time and lets you focus on the work that truly matters.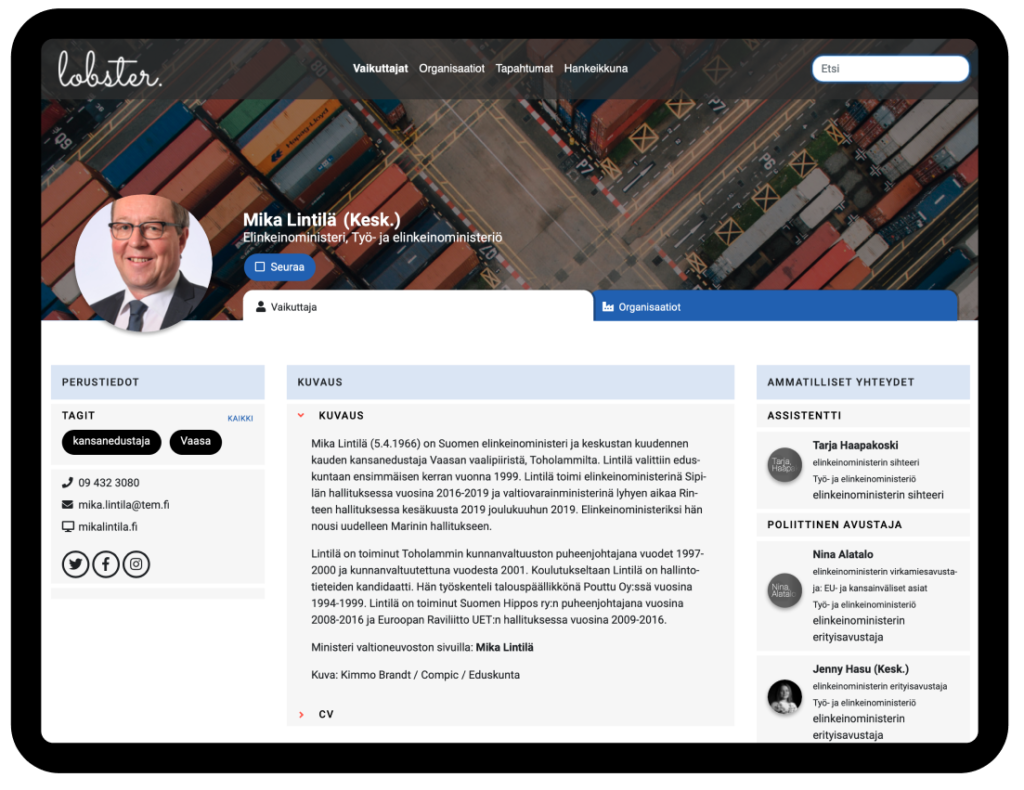 Find and track stakeholders and organisations relevant to you
Each profile contains stakeholder's contact information, their assistants as well as any legislative projects they are involved in.
With Lobster Light you can also track stakeholders and even tweets relevant to you. You'll be immediately notified when a relevant topic arises.
Legislative Projects (Hankeikkuna)
With Lobster Light, you can automatically track the progress of the legislative projects in Finland.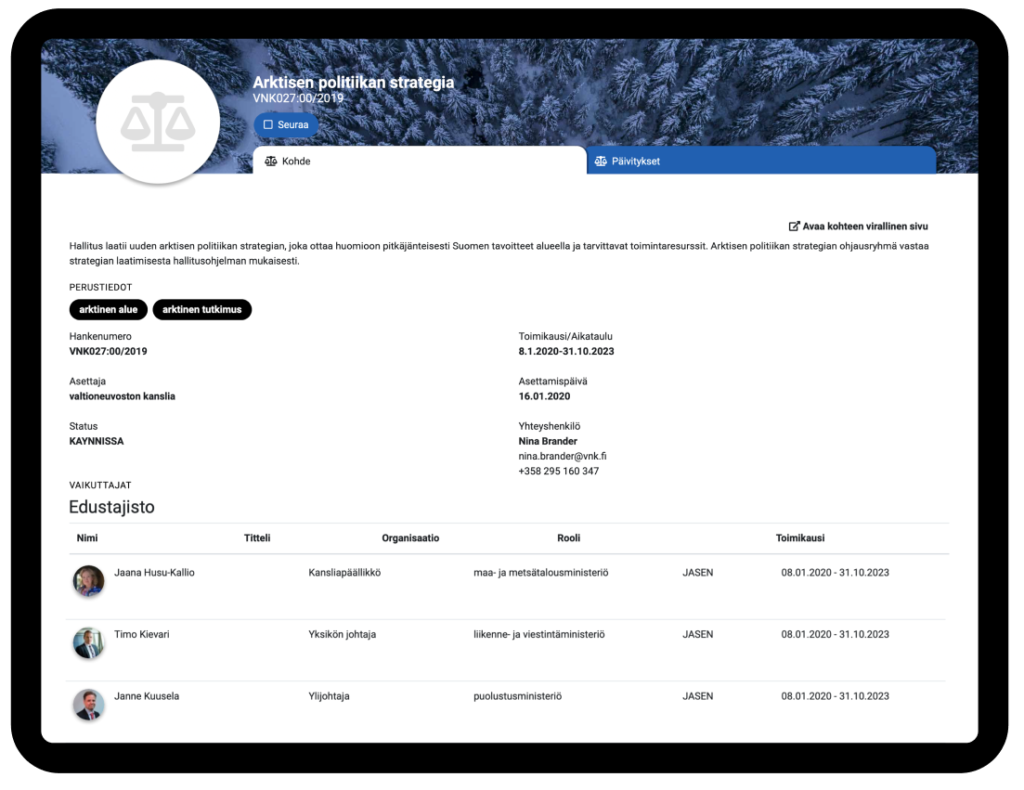 All legislative projects contain lists of stakeholders involved in the project and links to their Lobster profiles for further information.
You'll be automatically notified of any changes or updates to legislative projects relevant to you.
Automated Tracking
With Lobster Light, you'll always stay up to date on relevant stakeholders, organisations, and legislative projects. Lobster will also filter Twitter conversations and notify when relevant stakeholders or topics are involved.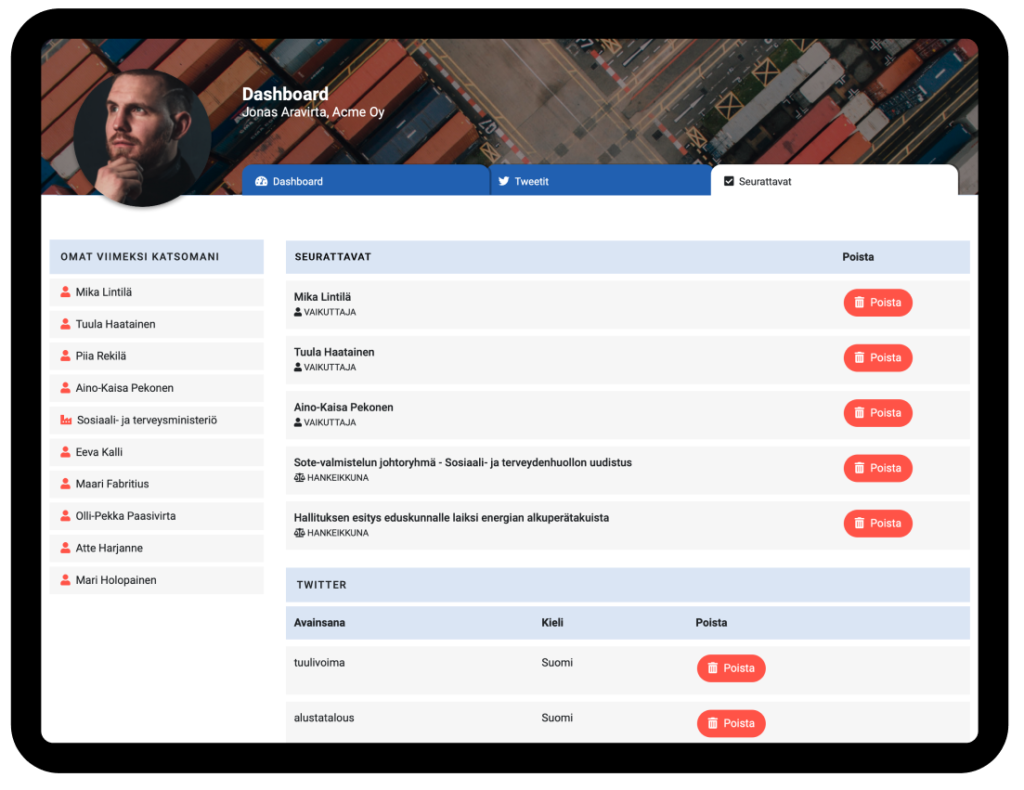 You'll be notified of any changes in the information or stakeholders and organisations you follow.
You can easily track the progress and changes in legislative projects in Finland (Hankeikkuna).
Filter and track the tweets of relevant stakeholders and organisations to you.
Track topics that are important to your organisation and you'll be notified when stakeholders in Lobster tweet about them.

Sign up for Lobster Light Trial