Theme is a broader, strategic lobbying goal with one or more projects connected to it, and a possibility to follow progress and metrics. A Theme helps senior management and portfolio owners to follow the progress of lobbying projects.
The view of a Theme brings together the activities of all the projects associated with it. However, Themes can be enriched, for example, with attachments, background memos, notes and media tracking.
Creating a Theme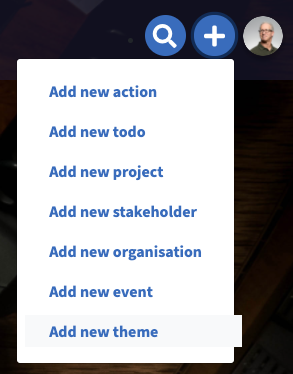 User can create a Theme anywhere on Lobster. On the top right corner of every page is a circle with PLUS sign. The process of creating a new Theme starts by clicking item Add new theme.
A new page opens for creating a new Theme. The page is the same when editing an existing Theme.
Theme is given a name and whether the Theme is active or not. An active Theme appears in different listings in Lobster. A Theme that is not active is left unlisted. However, the activity setting does not remove the Theme from Lobster but only affects its appearance.
Attachments are optional and it is possible to add ass many attachments as needed. It is possible to add attachments also later. Attachments are not uploaded to Lobster but linked with URL from e.g. Sharepoint, Google Drive or Dropbox.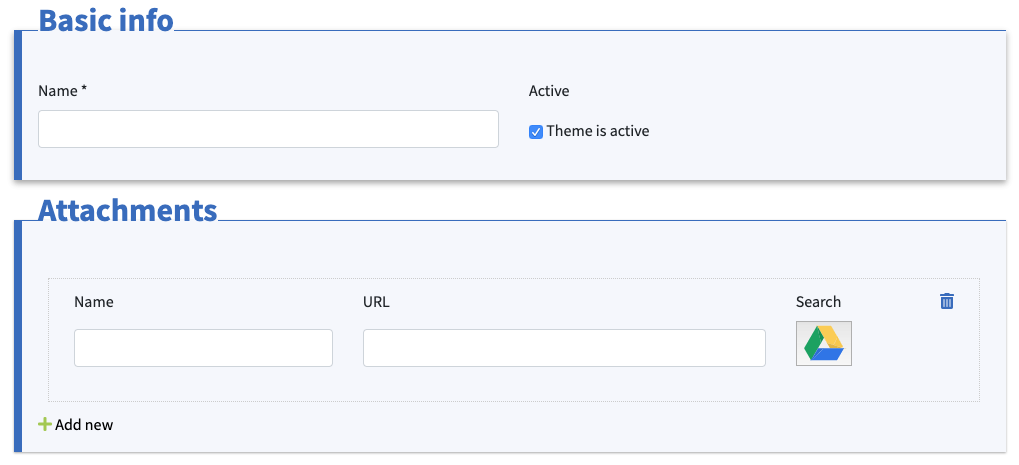 To find the URL, or file link, from Sharepoint, see Microsoft's help page: See item Get a link to a file or folder that you can copy.
For Teams the help page is available on Microsoft Support site: Get link to a file in Teams.
Detailed information
Detailed information facilitates the description for a Theme. The primary function of the field is to support internal communication as the description is intended to give Lobster users an understanding of the background and objectives of a Theme. The free text field can facilitate relevant information from organisation to organisation.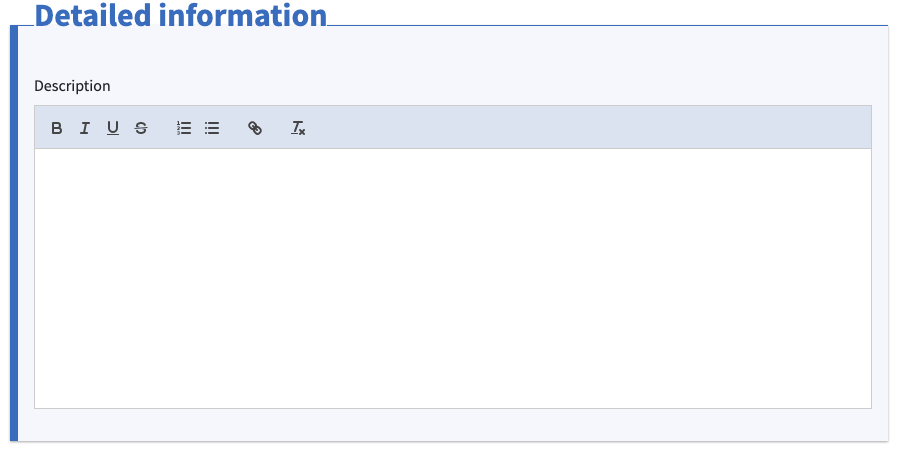 Theme specific information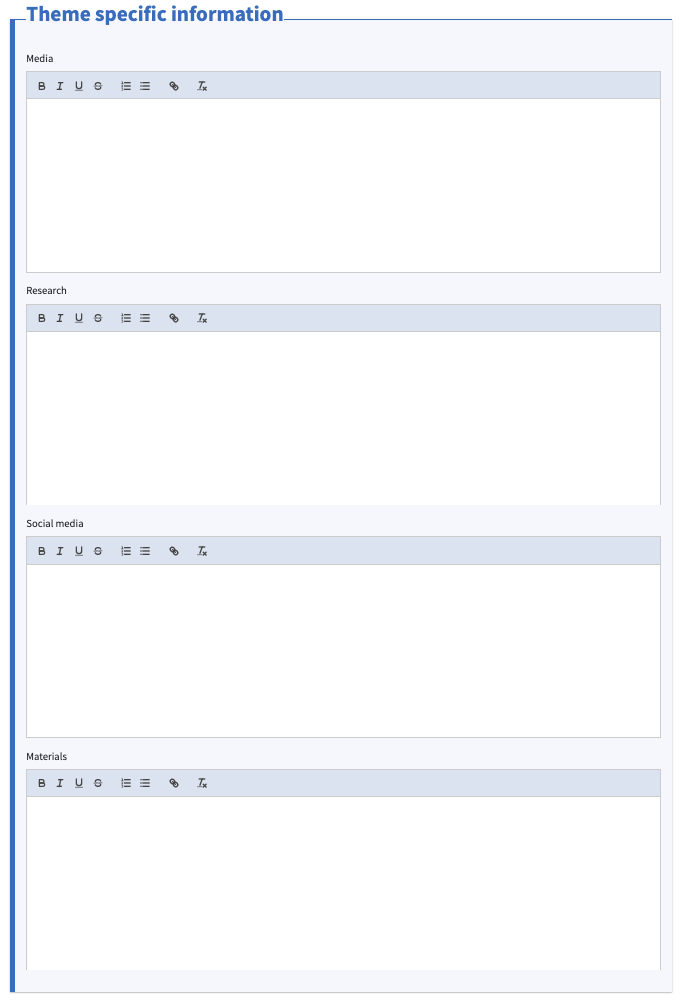 Theme specific information has several optional, free-text fields that can be used to add theme-specific information relevant for the organisation using Lobster. In the fields of media tracking, research tracking, social media and materials it is possible to add text freely or by contacting Lobster to have e.g. organisation's own media tracking.
After filling in the required and optional information, the Theme is saved by clicking the Save button at the bottom right of the page. Alternatively, it is possible to cancel the creation or editing by clicking the Cancel button also at the bottom right.
This instruction is a part of multipart instruction covering the main process of Lobster. Please see Theme-Project-Todo-Action text for more information: Read here…